How good is your insurance company about paying claims? Find out now.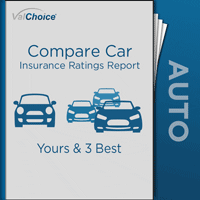 See how your current car insurance company compares to three of the best in your state.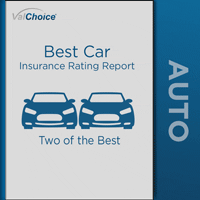 Would you just like to know two of the best car insurance companies in your state?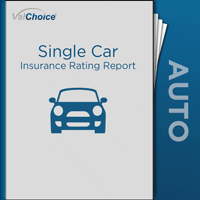 Did you ever wonder how good your car insurance company is compared to all the others? Find out now.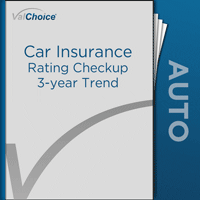 Insurance is your last line of defense. Is your insurance company improving or declining? You need to know. Find out here.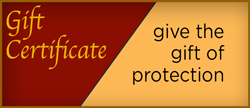 For those you love the most. Give yourself peace-of-mind by giving them the best protection.
Saving People Time, Money and Aggravation
On average, families spend $350 too much on car insurance, and don't know how good their insurance company is about paying claims.
Now people use ValChoice to find the best car insurance. Our independent, unbiased analysis let's you shop only the good companies and stop wasting time getting quotes from the others.
Which Report is for You?
If you currently have insurance, get the Comparison Report. This report will show you how three of the best car insurance companies in your state compare to your current insurance company.
ARE YOU GETTING WHAT YOU PAY FOR?
STATE-BY-STATE COMPARISON
Best States
2nd Best States
3rd Best States
2nd Worst States
Worst States
Click your state for more car insurance information
Insurance companies vary greatly from state to state. Checkout your company in your state.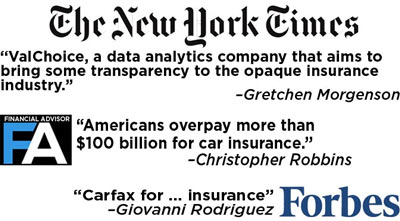 About the Car Insurance Value Map
The map above categorizes states by how much value consumers in that state get for the price of their car insurance. The colors identify a continuum from best to worst. Dark green identifies the states that provide the best car insurance value and red identifies those that offer the least value. Each color code represents 10 of the 50 (20%) states.
In states where people filing car insurance claims are paid a higher percentage of the insurance premiums, consumers are getting better value for the dollars they spend on insurance. Conversely, in states where a higher percentage of premiums goes toward insurance company corporate profits and less money is paid to those filing claims, consumers are getting less value from the insurance they are mandated to buy.
Read Our Blog