Click the button below for the North Dakota car insurance calculator and more information on ND car insurance.
North Dakota Homeowners Insurance
North Dakota Homeowners Insurance Rates and Trends
The five largest home insurance companies in North Dakota are shown in the table below. The market share of each company is shown in the second column. The third column shows their most recent ValChoice Score for homeowners insurance. ValChoice Scores are only presented for companies with above average performance. For companies where there is no needle on the fuel-gauge-style image, you can order a free report to get the ValChoice Score. This information is presented so you can reliably compare North Dakota homeowners insurance companies in order to understand how to get the best homeowners insurance.
The ValChoice scoring system takes into account how they price, their historic performance for claims handling and the level of service they provide. This scoring system uses high quality data and grades on a curve. This approach to grading yields companies that score as high as 100 and as low as 0. Only a system like this gives consumers a true picture of company performance. For more details on any given company, order a ValChoice report.
Compare Homeowners Insurance Companies in North Dakota
Market Share
ValChoice Score
State Farm
15.71%

Farmers Union Mutual
9.19%

Auto-Owners Insurance
6.67%

Farmers Insurance
6.00%

North Star Companies
5.60%

ValChoice only comments publicly on companies that are above average. For any company that is below average we don't publicly display the score. For those interested, scores on all companies are available with free reports. All analysis based on quantitative, high-quality data. Data sources include: SERFF, state insurance commissioners, National Association of Insurance Commissioners and AM Best Company. Data used by permission.
Renters Insurance
Many companies that offer homeowners insurance also offer renters insurance. The ValChoice grading system applies to renters insurance as well as home insurance. To get a report on renters insurance, simply select homeowners insurance and choose the type of insurance report card you would like to have.
Flood Insurance
Flood insurance is offered separately from homeowners insurance. Talk to your insurance company or insurance agent if you wish to purchase flood insurance. At this time ValChoice does not grade any flood insurance offerings. For more information on flood insurance, read our blog post titled "10 Facts About Flood Insurance, Without Drowning in Details."
Getting an Insurance Quote
When getting a homeowners insurance quote, be sure to consider the following important items.
Amount of Coverage
The dollar amount of insurance coverage to purchase should be equal to the estimated cost of rebuilding the home. Do not include the property value when determining the amount of insurance to buy.
Extended Dwelling Endorsement
This coverage is often referred to as "extras." This is additional coverage that addresses the problem that occurs when the actual cost to rebuild the home is more than was estimated when buying the insurance. In situations where there is a catastrophic event such as a flood, tornado or hurricane, building costs can increase significantly due to building materials increasing in price and contractors being scarce. Extended dwelling endorsements cover this higher than expected building cost. Extended dwelling endorsements are typically offered as a percentage of the coverage amount. The amount offered is commonly 10%, 25%, 50% or 100% of the coverage.
Building Code Coverage
When rebuilding a home, local laws will require that you rebuild to current building codes. If building damage is extensive, sometimes the laws even require you to upgrade the undamaged portion of the home to meet current building codes. This can be a significant additional expense. It's common that a homeowner insurance policy will exclude or limit the coverage for conforming to current building codes. Be sure to understand this important point about the insurance you buy.
Loss of Use
This specifies how much and how long the insurance company will pay for you to live somewhere else while your home is being rebuilt or repaired. One year in loss of use coverage is common. If your home requires a total rebuild, it's wise to plan on a couple years for the project to be completed.
Covering Your Personal Items ("Contents")
Your personal items will commonly be covered by what's known as "replacement cost" coverage. This means you only get paid when you actually replace the item. There are two important items to understand here. 1) You must have a detailed home inventory to know what you had in order to replace these items, and 2) if you had $200,000 worth of contents and only replaced $20,000 worth of items, you would only receive the $20,000. "Replacement cost" sounds good. In reality, it may leave you far short of what you expected.
North Dakota Homeowners Insurance Premium Calculator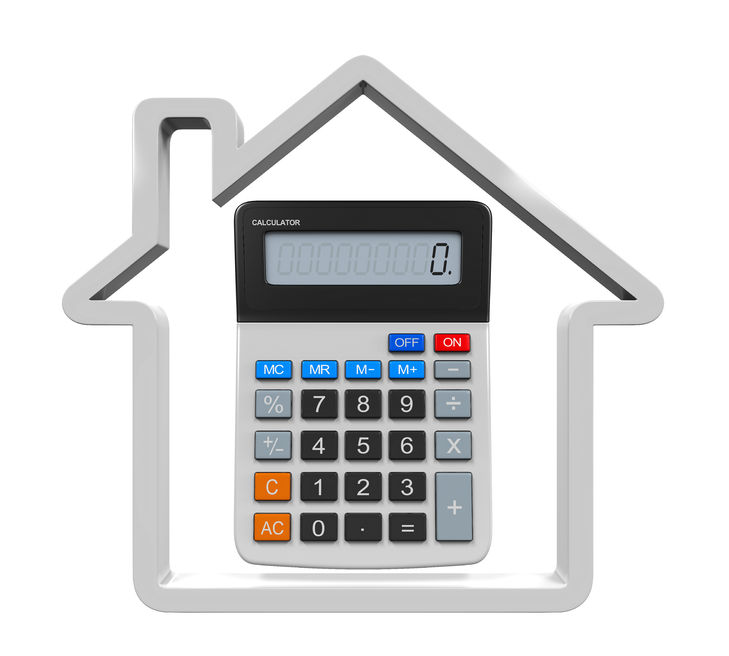 This calculator is an average of homeowner insurance prices across the state. Individual prices will vary depending on factors such as deductibles, coverage and the risks associated with the specific area where you live.
Use this calculator to estimate home insurance prices in North Dakota. Just enter the replacement value (cost to rebuild, not including the land).
North Dakota Homeowners Insurance Prices Yield 20th Worst Value of All 50 States
Compared to other states, the value North Dakota residents get from their homeowner insurance is below average. This is because for the risks covered, the price of homeowners insurance in North Dakota is higher than states where the risks are similar. This means it's harder for North Dakota residents to get a fair price on homeowners insurance than it is for residents of neighboring states. As a result, North Dakota residents must shop more carefully.
Important Insurance Laws - North Dakota
North Dakota Insurance Regulation
The North Dakota Insurance Department develops and enforces insurance laws for the state. Consumers can contact the department with questions and complaints about your auto or home insurance. If you do not receive the service you expect from your insurer, you can file a complaint directly with the Department of Insurance. North Dakota does not make consumer complaint information available to consumers for use when shopping for insurance.
The insurance commissioner in the state of North Dakota is elected by the voters of the state. Being elected by voters makes the commissioner directly accountable to the citizens. This is beneficial to consumers when dissatisfied with the performance of an insurance company.
Important Laws
A summary of the driving safety laws for the state of North Dakota can be found with this link. The information includes a summary of the laws affecting people driving cars, or riding motorcycles or bicycles while using cell phones or texting. Also included are the requirements for child safety seats, wearing a helmet and being under the influence while operating a vehicle in the state of North Dakota.
The North Dakota Statute of Limitations defines the time limit following an accident when you can file a lawsuit. Once this time limit has passed, you can no longer file a lawsuit.
Resources Available to Consumers
The North Dakota Small Claims Court is available for you to resolve issues, without needing to hire an attorney. This link to the small claims court provides more information, including the dollar limit of claims that can be made in this court.
The Federal Emergency Management Agency (FEMA) is for disaster victims who are uninsured, do not have enough insurance coverage or are the victim of a flood.