Find the Best Insurance…
in the Blink of an Eye
ValChoice is the only service that determines the value of insurance based on numerical analysis of the companies: price, claims payment and service.
ValChoice is the only service that determines the value of insurance based on numerical analysis of the companies: price, claims payment and service.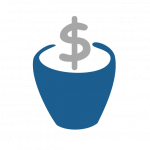 PRICE
Price is a key criteria when buying insurance. Insurance companies vary dramatically in how they charge for insurance based on where you live. ValChoice™ determines which companies provide the best value based on… read more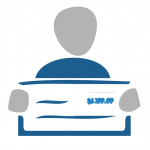 PAYMENT
Is your insurance providing the protection you deserve? ValChoice analyzes more than 400,000 financial data points so you know which auto insurance companies provide the best protection for you and your loved ones… read more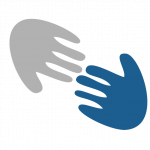 SERVICE
Will your insurer be there when you need them most? The only way to know is to analyze their history and learn from the experiences of other customers. ValChoice analyzes more than 35,000 formal auto insurance complaints… read more
Which insurance company is yours?
The most important factors — Price, Payment and Service — are used to mathematically determine which insurance company provides the best protection and best value for the price. ValChoice collects and analyzes over 400,000 data points relating to financial performance and consumer complaints for auto insurance companies. We then present the results of the analysis in an easy-to-understand gauge like the example gauges below.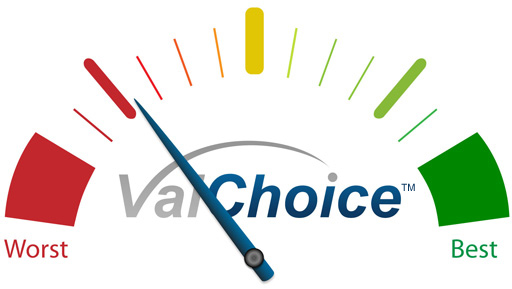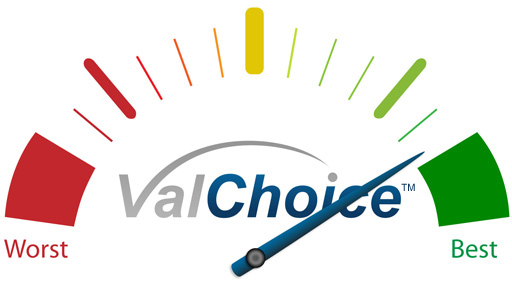 Finding the Best Value – Made Easy
When shopping for insurance, or before paying your next renewal, check ValChoice reports first. ValChoice is the only service that can tell you which companies provide the best value. With your ValChoice value report, you immediately know which companies are best and only need to compare prices from those companies.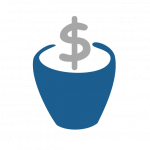 PRICE
In the past, it was only possible to compare price, but unfortunately with insurance you had no idea what you were getting for the money. Would the company pay your claim? There was no way of knowing.
ValChoice completely changes the process of shopping for insurance. Start by finding out which company offers the best value by getting a ValChoice report. The best value products provide good price, good protection and good service. For the first time ever, you can now compare apples to apples when buying insurance.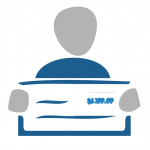 PAYMENT
There's only one reason to buy insurance, and that is protection. What consumers didn't know until now was which companies are best about paying the bills following an accident or claim. This is when a good insurance company matters most.
ValChoice reports analyze every insurance company in the country, and in your state, and shows you exactly how they compare. No longer do you have to rely on advertisements or friends to pick an insurance company. With ValChoice, you can easily determine which company best meets your needs for price, protection and service.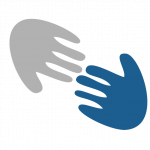 SERVICE
Many companies claim to rate insurance companies based on service. Unfortunately, they attempt to do this by polling a small number of customers, many that never filed a claim, live in a different state, or that buy insurance from another company under the same company umbrella, but with entirely different performance. The only accurate way to determine the best service is to build a database of complaints and analyze the data numerically. That is exactly what ValChoice does.
Numerical analysis of price, protection and service gives you the information you need to choose an insurance company you can trust. Don't trust the TV ads, get a ValChoice report!