We are independent and unbiased. Learn more.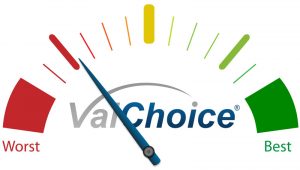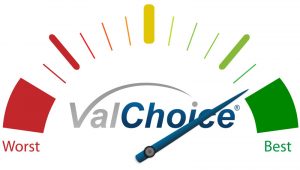 We do not sell insurance. We provide independent, unbiased ratings on car insurance companies. We make it easy for you to find the best. We collect and analyze millions of data points and give you an easy-to-understand, fuel-gauge-style image that explains any insurance company with a single image. If you're shopping for insurance, or want to know if you can trust your car insurance company, check ValChoice. Our analytics let you know more than you thought possible.

"Carfax for Insurance... "
Giovanni Rodriguez, Forbes
We Use Data Analytics to Compare Car Insurance Companies on:
PRICE
Are you getting what you're paying for? ValChoice analytics will compare car insurance companies and let you know if the price is good, bad or ugly.
PROTECTION
How good is your company about paying claims? Until now, there was no way to know. ValChoice knows, and we think you deserve to know too.
SERVICE
Is the service of your insurer what you deserve for the price? We measure the service of all companies so you can comparison shop.
"I saved $2,781 per year with the Compare Car Insurance report."
David W., New Hampshire