Easy access to print and online news stories, press releases, videos, radio shows and slide shares about ValChoice and the services we offer can be found here. Check back regularly to keep up with the breaking news updates on ValChoice.
Recent Articles
Press Releases
TV
Quotes
Videos
Radio
Reports/Slides
Awards
How Can You Compete Against Major Advertisers? ValChoice Tools Help Showcase Superior Service, Claims Handling and Value That Beats Big Marketing Budgets BEDFORD, NH – November 30, 2020 –  ValChoice, an insurance data analytics company and consumer advocate, today announced a new series of tools for insurance agents and carriers designed to help them compete against […]
0 comments
The TV section of the newsroom includes videos of live television shows, interviews and news stories featuring ValChoice.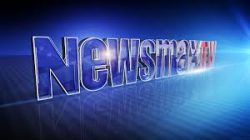 Fox 5, Washington DC – September 20, 2017, Live interview discussing flooding as a result of recent hurricanes and the impact on consumers.



June, 2106 – The Progress Report – Hosts Bob Backus and Mike Frye  interview ValChoice founder, Dan Karr, about ValChoice, how it got started and how ValChoice helps consumers.
What People are Saying About ValChoice
Michael Eckhardt, Managing Director, The Chasm Institute
"For U.S. consumers seeking the best auto insurance for their needs, it looks like help is on its way.  ValChoice is massively disrupting the auto insurance business, the same way Uber, Amazon, and Southwest Airlines have disrupted their markets. Whether with improved ride sharing, an incredibly effective online shopping experience, fair and simple flights — or more transparent auto insurance options — the customer wins.  And wins big."
David Shaffer, Agency Principal, David Shaffer Insurance Services
"The ValChoice service is very valuable new tool developed for communicating the value of insurance carriers to existing and potential new clients. In addition to the direct personalized and professional advice my agency provides, ValChoice's easy-to-understand reports from an independent non-biased third party will further enable my agency to guide clients towards the best insurance offerings, enabling us to win more new clients, close deals with even greater client confidence and also help our clients feel even happier about their insurance choices to protect their assets from among the many top quality insurance companies we represent."
Amy Bach, Co-Founder at United Policyholders
"As a national charity that helps disaster victims, we know that insurance benefits are make or break for people's ability to recover. We also know that some insurers pay faster and better and some drag their feet and underpay. But it's very hard for consumers to figure out which are which. That's why United Policyholders is excited about ValChoice. It will give people the information they need to put their trust (and money) with insurers that come through for their customers."
Brendan Bridgeland, Executive Director, Center for Insurance Research
"We applaud this effort to bring previously inaccessible data to use by consumers in evaluating the insurance marketplace."

The Radio section of the newsroom includes podcasts of live radio shows and news stories featuring ValChoice.
The Slide Share section of the newsroom includes presentations given by ValChoice at various industry conferences and events.
Special Report: Unforeseen Consequences – Gender Ban in Car Insurance

Presentation at fall 2016 National Association of Insurance Commissioners conference in Miami, Florida. Presentation given by ValChoice founder, Dan Karr.
Presentation at spring 2016 National Association of Insurance Commissioners conference in New Orleans, Louisiana. Presentation given by ValChoice founder, Dan Karr.